None are as savage as those that harm children, and in this arena America has shown persistent willingness to outrival all others.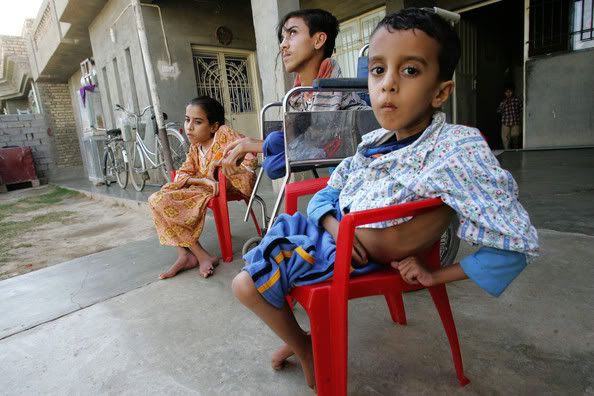 What is dealt by America to children is not limited to the savagery of infanticide or the terror dealt by a paedophile, but an American monstrosity which ensures that the child's torment continues for longer than the seconds or minutes in which a child is killed or the minutes or hours in which a child is raped; this last for every second minute, hour, day, month year of a child's life.
Almost 67 years after America dropped nuclear weapons on Hiroshima and Nagasaki, Japanese infant in those areas have a birth deformity rate of 1-2%.
But the Iraqi city of Fallujah has a birth deformity rate of 14.7%, that's 1 out of every 6-7 births, so it's not a wonder that young women are opting not to get pregnant.. There are other cities too, but it takes the lead.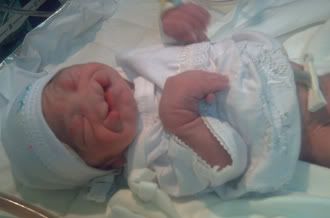 America has found a way to make its nuclear industry more productive, by gathering it's nuclear waste and turning it into extremely effective ammunition known by its oxymoron of "DU" Depleted Uranium Projectiles which I explained in my first blog.
USA, as far as I know is one of 17 nations including Australia which posses DU projectiles, and Israel may have been the 1st in about 1975. UK has them also, and they have been used in Afghanistan and by NATO in Bosnia as well.
I don't know that we Australians are guilty of having used them, but we do export uranium and are complicit as part of the Axis of the Willing in what has been done to these people and their children so we aren't off the hook either.
I wish I were a bit of a wordsmith to stir some concern in others, but as the facts alone aren't evidently enough to cause a significant and effective socio-political uprising among the citizenry of the Axis of the Willing then I guess our hearts are just too damn cold.
If you aren't ashamed of your nation yet, I hope you one day have the opportunity to explain why to your maker.

Even though I'm an agnostic; I'd like to leave you with this bible quote,
from the King James Version.
Matthew 18:6
"But whoso shall offend one of these little ones which believe in me, it were better for him that a millstone were hanged about his neck, and that he were drowned in the depth of the sea."